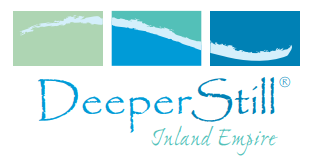 The darkness of abortion has touched thousands of men and women's lives in the United States. It is in the headlines now more than ever before, with the debate raging about when a baby is "alive". We believe that God is clear that He creates life at the moment of conception.

My name is Janice Barnes. In 2019, I was asked to pray and consider opening a Deeper Still chapter in the Inland Empire area of Southern California. God has miraculously opened doors to cause this chapter to be opened and to orchestrate its first retreat to be in November of 2020. God has divinely ordered the men and women that He has designated to be on this team to be trained and ready to serve for this retreat. God has also designated the ladies/guests who will be attending this first retreat. He has poured abundant favor on this chapter.

Deeper Still is a ministry that has helped me heal my abortion wounded heart, and I am sharing my testimony with the knowledge that God is going to use it to help others.

After two abortions, a years of waiting for retribution for those abortions, and finally sharing my story with others, I was invited to a Deeper Still retreat. I went thinking that I was healed but was curious about what they did. The Lord knew that I was ready for and needed some deeper healing in my life. I experienced the love of God through the Deeper Still team more than I had ever experienced before. After my retreat, I wanted to be a part of this ministry and went to a training seminar to learn how to serve during a retreat. It has been my privilege to serve on several retreats, watching God and His love touch men and women to heal their abortion wounded hearts. . .

To read this complete testimony and others, click the link to our Testimonies page.